Tooth Extractions - Wall Township, NJ
Stress-Free Tooth Removal
The team at Shore Points General and Implant Dentistry is able to repair even severely damaged teeth in most cases, but sometimes, a tooth may simply be too broken or decayed to be saved. That's when we usually recommend an extraction, and we make sure the process is completely comfortable from beginning to end. Then, if needed, we can help a patient replace their tooth right away to maintain their healthy bite and smile. Do you think one of your teeth needs to come out? If so, give us a call today to discuss tooth extractions in Wall Township, NJ.
Why Choose Shore Points General and Implant Dentistry for Tooth Extractions?
Trusted by Wall Township Since 1989
Patient Comfort is Our Top Priority
Friendly & Highly-Experienced Team
When Is a Tooth Extraction Necessary?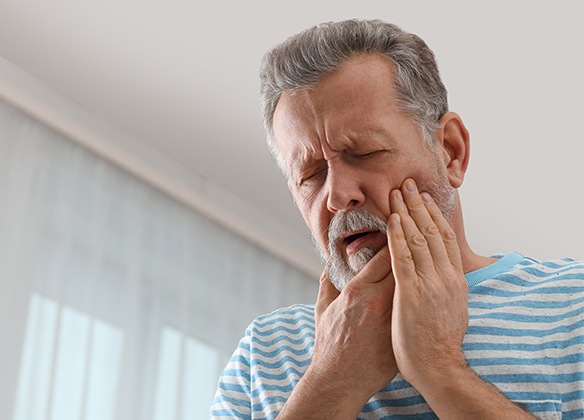 Our team may recommend removing a tooth if:
It has a very large cavity, and the decay is beginning to spread to the surrounding teeth.
Physical trauma has broken the enamel to the point that it can't be restored.
Advanced gum disease has made the tooth unstable and about to fall out.
Failing teeth need to be removed to make room for a new denture.
A weakened tooth is going to be replaced with a dental implant.