Cosmetic Dentistry - Wall Township, NJ
A Gorgeous Smile Is Within Your Reach
Want the kind of smile that makes you feel confident every time you show it off? Just like fitness can improve how your body looks, cosmetic dentistry can do the same for your teeth. With it, our team can eliminate any flaws and create the bright and beautiful look you've always wanted. You can get a minor touch-up or a dramatic smile makeover—your imagination will lead the way! To learn more and schedule a consultation to discuss cosmetic dentistry in Wall Township, NJ, contact us today.
Why Choose Shore Points General and Implant Dentistry for Cosmetic Dentistry?
Can Make Chips, Cracks, Gaps, & Stains Disappear
Customized Treatment Plans For Every Patient
Results That Look Natural & Beautiful
Porcelain Veneers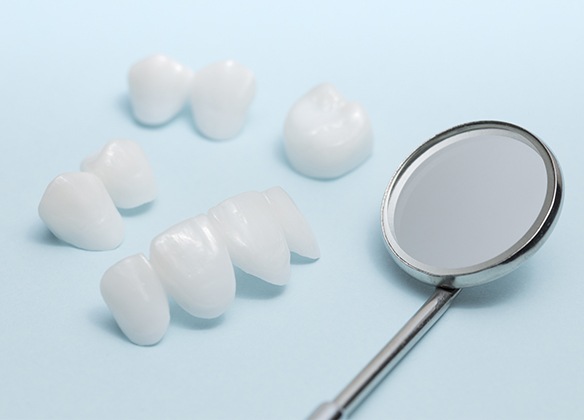 With porcelain veneers, we can give you a smile that's ready for the red carpet in as little as two appointments! For this treatment, thin ceramic coverings are bonded to the front of the teeth, and they are designed to improve the smile's color, size, and spacing all at the same time. They can be used to enhance a single tooth or your entire smile to create your ideal look.
Cosmetic Dental Bonding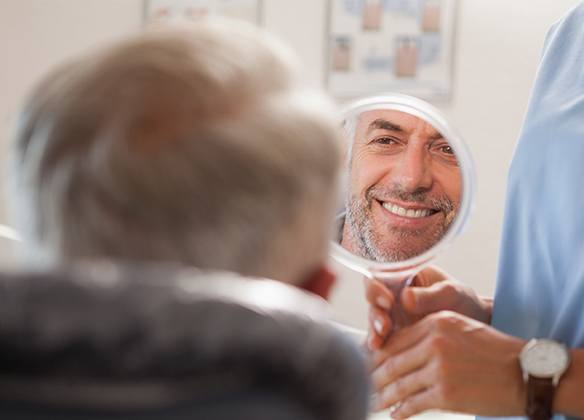 For minor chips, gaps, and stains, nothing takes care of them faster than cosmetic bonding. A composite resin is applied to a flawed tooth, and then your dentist artfully shapes it to create a more attractive appearance while also hiding any blemish. The bonding is quickly hardened, and that's it! The entire procedure only takes about an hour, but the results can easily last many years.
Learn More About Dental Bonding
Teeth Whitening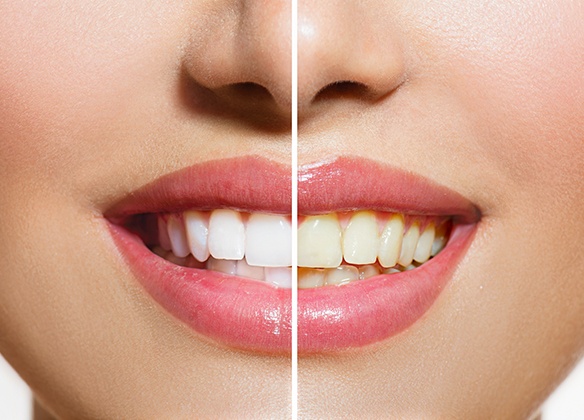 Professional teeth whitening is able to remove the deep stains that most store-bought kits leave behind, creating a smile that's six to eight shades brighter with a single treatment. At Shore Points, you can get a quick treatment completed in our dental office in about an hour, or we can send you home with your own custom-made kit. Both approaches are able to deliver gorgeous results and remove stubborn stains caused by coffee, wine, tobacco, and aging.
Learn More About Teeth Whitening
Understanding the Cost of Cosmetic Dentistry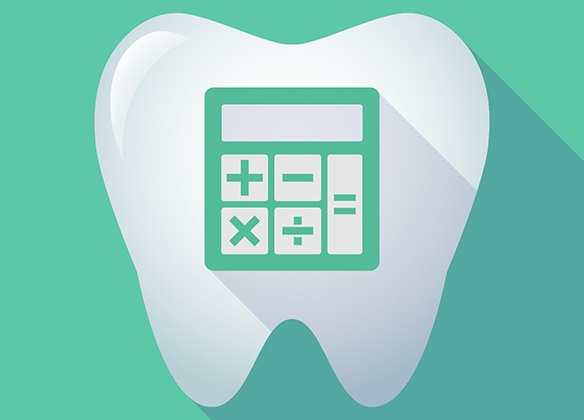 Some people are reluctant to commit to cosmetic dentistry because of cost concerns. While it is not covered by dental insurance in most cases, as your cosmetic dentist in Wall Township, we will gladly help you figure out your best course of action financially and which treatments make the most sense accordingly. Cosmetic services have varying price points, so it's important to find the solution that best suits your grin as well as your wallet.
Which Cosmetic Dental Service Is Right for Me?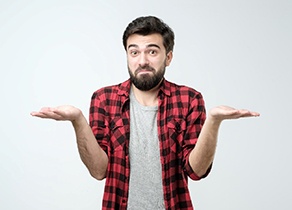 Prospective cosmetic dentistry patients are often trying to either whiten their teeth, straighten them, change their size/shape, or achieve some combination of the three. Once our cosmetic dentist near Manasquan examines your teeth, they can help you explore solutions that make sense for your goals, such as:
Teeth Whitening – A midrange option regarding the cost. Ideal to brighten your smile but cannot alter your tooth shape or position. Take-home whitening kits are less expensive than in-office treatment but require two weeks to reach desired results.
Veneers – A more costly option but capable of transforming your smile in multiple ways at once. They can last for more than a decade with proper care. They save time in the long run and are more resistant to stains than your natural teeth.
Porcelain Dental Crowns – A lower-cost option that is shaded to closely match your natural enamel. They eliminate sensitivity to temperature changes and can last 15 years or more with proper care. A significant improvement over traditional silver or metal crowns.
Dental Bonding – If you have minor imperfections you want to address, dental bonding may be the ideal solution for you. It's a fast, efficient, and cost-effective way to improve tooth shape, size, and color. Although this option is affordable, it will need to be redone every few years.
Why Is Cosmetic Dentistry Worth the Investment?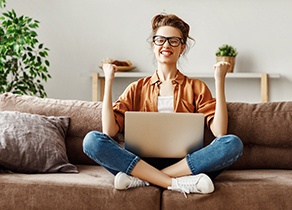 The cost of cosmetic dentistry in Wall Township can vary greatly depending on the treatment you select, but your investment will continue to pay dividends for many years to come. After all, it's tough to put a price on increased confidence that can lead to an improved quality of life. You can look younger with treatments like teeth whitening or veneers that brighten your smile. And don't discount improvements to your oral health when you select tooth-colored fillings or metal-free dental crowns. Imagine upgrading your relationships, social life, professional achievements, and health across the board!
How to Make Cosmetic Dentistry Affordable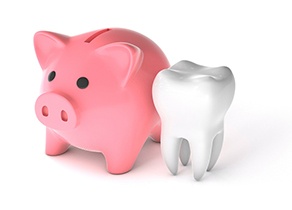 Purely aesthetic dental care is generally not covered by dental insurance, meaning you'll have to find an alternative way to pay for your treatment. Fortunately, we offer a Wellness Savings Plan that includes an array of benefits, such as 20 percent off the cost of all services!
Are you ready to make your dream smile a reality? It's our mission to help you accomplish your goals while being mindful of your budget along the way.
Cosmetic Dentistry FAQs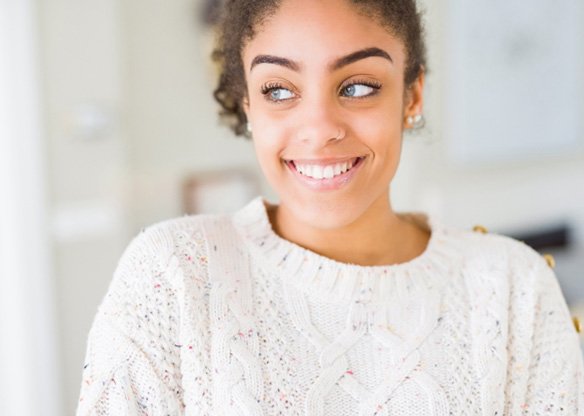 Are you looking for a way to enhance the natural beauty of your pearly whites? If so, then cosmetic dentistry may be the ideal solution for you. While you'll be able to enjoy numerous benefits from improving your smile, it's normal to want to know more about your treatment options before committing to any of them. For this reason, our team has taken the time to gather and respond to the most commonly asked questions our cosmetic dentist in Wall Township, Dr. Aptaker gets from our patients about these procedures. Read on or give us a call today if you wish to learn more or don't see the information you're looking for!
Does Cosmetic Dentistry Hurt?
Some patients hesitate to get cosmetic dental work done because they're concerned about the treatment being uncomfortable or painful. Rest assured our dental team near Brielle will do everything we can to make you as comfortable as possible throughout your appointment. That said, most cosmetic dental treatments aren't invasive, meaning you may not even require a local anesthetic for your procedure. Dental bonding applies composite resin that'll bond over your pearly whites and won't involve an extensive process. For treatments like veneers, which include reshaping your teeth, your mouth will be completely numbed beforehand. You might experience soreness for a few days afterward, but this is typically mild and short-lived.
Is Cosmetic Dentistry Expensive?
Many patients relate cosmetic dentistry to being expensive, especially since most dental insurance companies won't offer coverage for these treatments. However, you should consider the all-encompassing advantages of enhancing the appearance of your natural smile. Not only will you improve your teeth and make it easier to maintain them, but you'll also boost your self-confidence and overall quality of life. By showing off pearly whites that you can be proud of, cosmetic dental treatments can end up being a worthwhile investment. Speak with our knowledgeable team, and we'll be happy to help you make your procedure more manageable.
How Do I Know If I Need Cosmetic Dentistry?
Are you unhappy with the way your smile looks? If so, then you'll most likely benefit from cosmetic dentistry near Sea Girt. Teeth that have been chipped, cracked, or stained, can typically be corrected with dental bonding, veneers, or crowns. If you wish to lift years off your smile, then cosmetic dental work can certainly help. By investing in one or more of these treatments, you'll be able to attain a more youthful appearance. Once you've scheduled a consultation with us, we'll assess your situation, discuss your dental goals and needs, and determine the best procedure to achieve your desired results.
Is Cosmetic Dentistry Safe?
Your cosmetic dental treatment should be completely safe as long as you're receiving care from a trained professional. That said, not every procedure will be ideal for every patient. During your initial consultation, we will thoroughly evaluate your oral health before walking you through your best treatment options. Certain cosmetic dentistry procedures may not be ideal if you have existing oral health problems that need to be addressed. If you place a veneer over a decayed tooth, it can make the issue more difficult to treat in the future. We'll be able to move forward with your cosmetic dentistry procedure once we've fixed any underlying issues.