Dental Bridges – Manasquan, NJ
Seamlessly Fill the Gaps in Your Smile
Even though teeth are relatively small, they play a huge role in our day-to-day lives. If you're missing several in a row, you may find it much more difficult to eat comfortably, speak clearly, and smile confidently. As if that weren't enough, those empty spaces among your pearly whites can collect plaque and bacteria as well, which increases your risk of numerous oral health issues. Thankfully, at Shore Points General and Implant Dentistry, we can quickly and seamlessly fill the gaps in your smile with a dental bridge in Manasquan! Read on to learn more, then call us to schedule your consultation today!
Why Choose Shore Points General and Implant Dentistry For Dental Bridges?
Highly Experienced and Talented Dental Team
High-Quality Custom Restorations for Beautiful Results
Traditional and Implant-Retained Bridges Available
What Is a Dental Bridge?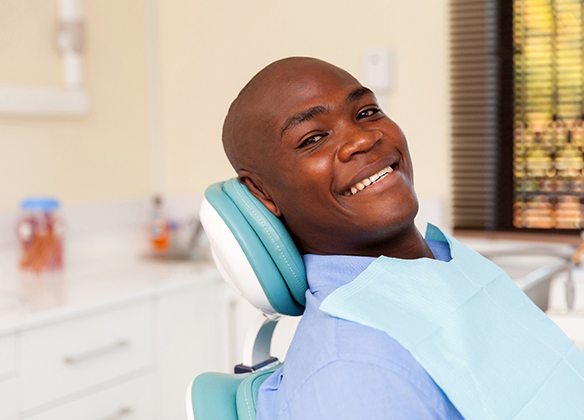 If you're missing one, two, or even three teeth in a row, a dental bridge can replace them all with a single prosthetic. Several beautiful, custom-made dental crowns are bonded together to recreate the missing portion of your smile. Then, the crowns on either end are fitted over the remaining teeth on either side of the empty space, supporting the rest of the replacement teeth firmly between them. Together, they "bridge" the gap left behind by your missing teeth.
Alternatively, dental bridges in Manasquan can be secured in place with dental implants. Instead of relying on your remaining natural teeth for support, implant-retained bridges are supported by dental implants. These small, titanium posts fuse directly with your jawbone to become a permanent addition to your smile. During your consultation, we'll help you choose the best treatment for your unique smile.
What's the Process for Getting a Dental Bridge?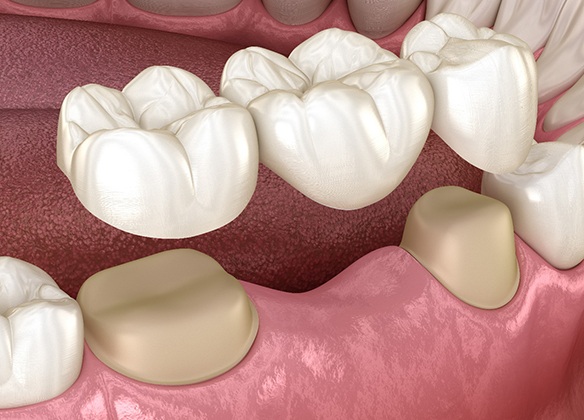 Restoring your smile with a traditional dental bridge typically only takes two appointments. First, the teeth on either side of the missing ones (the abutment teeth) need to be prepared. In most cases, we'll need to remove a thin layer of enamel to ensure that there's enough room for the dental crowns to be placed. Then, we'll take impressions of the area, which will be sent off to a dental laboratory to create your custom dental bridge.
Before you leave, we can fit you with a temporary bridge. This will protect your teeth and gums until your next appointment. Once we have your custom-made dental bridge, you'll return to our office to have it placed. We'll check to make sure it looks natural and that your bite is comfortable, then you'll be ready to show off your complete, confident smile!
What Are the Benefits of Getting a Dental Bridge?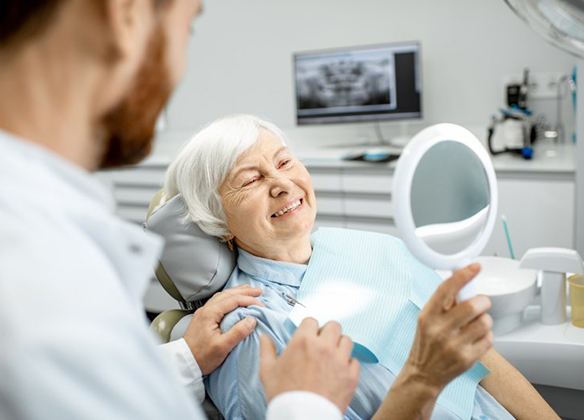 Traditional dental bridges are a classic way to replace several missing teeth in Manasquan, and it's easy to see why! These unique restorations offer benefits such as:
Quick and easy treatment
Improves appearance, chewing, and speaking
Easy to care for and get used to
Cost-effective solution for missing teeth
Helps prevent future issues like crooked teeth and bite problems
If you'd like to see if your smile can benefit from a dental bridge, don't hesitate to give us a call! We'll help you determine the best way to achieve the happy, healthy, and fully intact smile you deserve!