Tooth-Colored Fillings – Wall Township, NJ
Filling Cavities with an Aesthetically Pleasing Solution
Cavities are a common problem. When bacteria and plaque breakdown tooth enamel, it creates small holes that can lead to more serious dental issues if left untreated. In the past, traditional amalgam was the only way to fill these areas. Fortunately, that is no longer the case, as tooth-colored fillings in Wall Township are now becoming a healthier, more aesthetically pleasing alternative. At Shore Points General and Implant Dentistry, our team of professionals can easily repair your decayed tooth using a composite resin that is color-matched to seamlessly blend in with the rest of your smile. Contact us today to schedule an appointment with Dr. Aptaker to discuss the possibility of receiving a tooth-colored filling.
Why Choose Shore Points General and Implant Dentistry for Tooth-Colored Fillings?
Natural Restorations that Blend Seamlessly
Convenient Hours for Busy Schedules
Personalized Treatment Plans for Every Patient
What Are Tooth-Colored Fillings?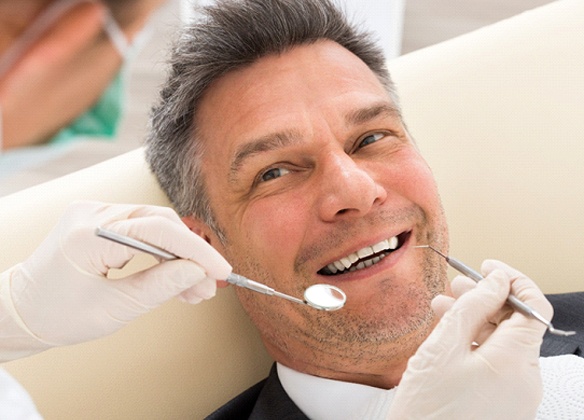 Tooth-colored fillings are a popular alternative to traditional amalgam. Used to fill cavities, these customized restorations can be easily matched to your natural tooth color before being put into place. These fillings are made of composite resin, which is a malleable material that can easily fill a cavity in Wall Township and produce a pleasing aesthetic in just one appointment.
Not to mention, tooth-colored fillings are durable and capable of creating a strong bond with your natural tooth enamel, meaning you will enjoy a healthier smile for years to come!
How Are They Placed?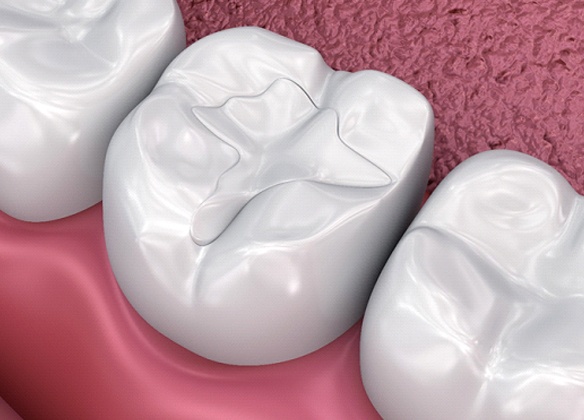 One of the best aspects of tooth-colored fillings is that you get to keep most of your natural tooth structure. At Shore Points General and Implant Dentistry, Dr. Aptaker will begin by administering local anesthesia to numb your tooth and the area surrounding it. This will ensure you are free of any pain throughout the procedure.
They will then begin to remove the decay within your tooth and clear away any remaining debris. Filling it with the color-matched composite resin, they will use a curing light to harden the resin and bond it to your tooth enamel. After making any necessary adjustments and polishing the tooth, you will be free to leave and start enjoying your fully restored smile.
What Are the Benefits of Tooth-Colored Fillings?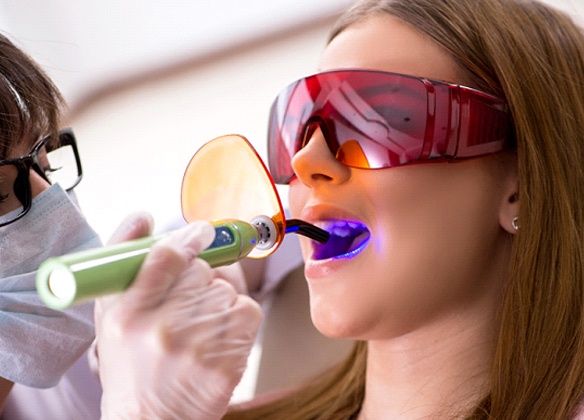 Tooth-colored fillings offer a wide array of benefits. Unlike traditional amalgam that shines a spotlight on your dental work, you can feel confident knowing your new and improved restoration:
Is an aesthetically pleasing alternative that blends in with the rest of your smile
Enables you to feel more confident in your appearance
Offers greater strength and durability for a longer-lasting smile
Allows you to keep more of your natural tooth structure
Can be put into place in one dental appointment
Contains no mercury, which means it is a safer solution for your smile