Shore Points General & Implant Dentistry Blog
August 28, 2020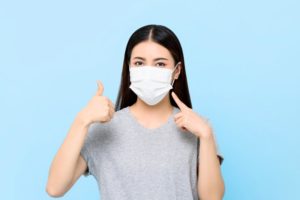 Over the past few months, you've been doing your part to slow the spread of COVID-19 by following guidelines like social distancing and wearing a face mask. In fact, you hardly leave the house at all. That is, until your gums started bleeding. You visited your dentist, who told you that you have gum disease in Manasquan and prescribed treatment right away. While gum disease might seem like only a minor infection, the truth is that it can have dangerous consequences if left untreated. A recent study suggests that the condition can actually increase your risk of developing serious complications of COVID-19. Keep reading below to learn about this link and how you can reduce your risk.
(more…)
Comments Off

on Can Gum Disease Increase Your Risk of Severe COVID-19 Complications?
April 6, 2020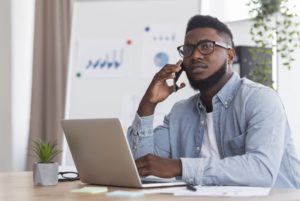 Just because you're self-isolating doesn't mean that a dental emergency still can't occur, which is why it's a good idea to have a plan in place. In the moment, it can seem like a hard decision to choose whether you should visit your local ER or your emergency dentist in Manasquan. Although it may make sense to go to your ER, not only will that mean a larger bill, but it may also put your health at risk, especially during the COVID-19 crisis. Read on to learn more about why it's a good idea to visit your emergency dentist instead.
(more…)
Comments Off

on Should You Visit the ER or Your Emergency Dentist?
March 26, 2020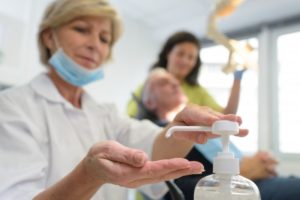 Just last month, the American Dental Association released a statement recommending that all dentists suspend elective procedures and close their doors for treatments except for emergency care. This way, local ERs wouldn't become overrun with traditional medical emergencies, COVID-19 patients, and dental problems as well. Your dentist in Manasquan is dedicated to keeping their team as well as their patients safe and practicing CDC standard precautions. Read on to learn what they're doing to prevent the spread of infection.
(more…)
Comments Off

on How Is Your Emergency Dentist Keeping Patients Safe During COVID-19?