Dental Bonding – Wall Township, NJ
Quick and Easy Cosmetic Repair in One Visit
At Shore Points General and Implant Dentistry, Dr. Aptaker understands that minor smile imperfections can be enough to hinder your self-esteem. No matter if they appear toward the front of your mouth or in the back, knowing a chip, crack, or stain is present can cause you to wonder how or if it can be fixed. Fortunately, there is a solution that is quick and easy, and it can be performed in one simple visit to our office – dental bonding in Wall Township. Using color-matched composite resin, our team of professionals can easily hide your problem area and have you seeing a healthier, more beautiful smile in no time at all. To schedule an appointment or inquire further about the dental bonding process, contact us today.
Why Choose Shore Points General and Implant Dentistry for Dental Bonding?
Personalized Treatment Plan Based on Your Needs
Aesthetically Pleasing Results Every Time
Early and Late Evening Appointments Available
What is Dental Bonding?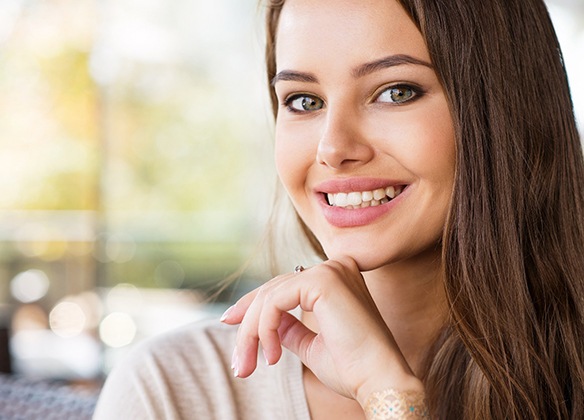 Dental bonding is a cost-effective cosmetic solution that easily hides minor tooth imperfections. Using a malleable substance known as composite resin, our team will match it to your natural tooth color and apply it directly to your tooth enamel, shaping and sculpting it into place. Within about an hour, you will no longer see the flaw but instead, embrace a more beautiful you.
When Is It Necessary?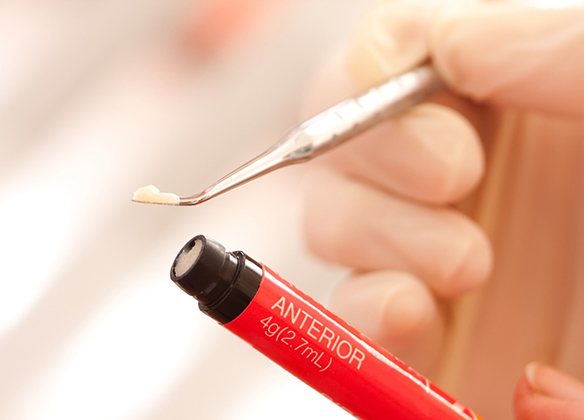 Although some individuals may believe that veneers are the only way to cover imperfections, dental bonding is an ideal solution for hiding minor flaws, such as small chips, cracks, stains, or even thin gaps between your teeth.
The only way to know if dental bonding will be the right solution for you is to schedule a consultation with your cosmetic dentist in Wall Township. During your visit, we will examine your teeth and determine if dental bonding will be enough to effectively cover the problem are and produce beautiful results.
Should we view your smile and believe the issue to be more complex, we will likely recommend a more extensive method of cosmetic dentistry such as veneers or dental crowns. If the gap you wish to cover is too wide, orthodontics may be able to help eliminate this unnecessary space.
What is the Process to Receive Dental Bonding?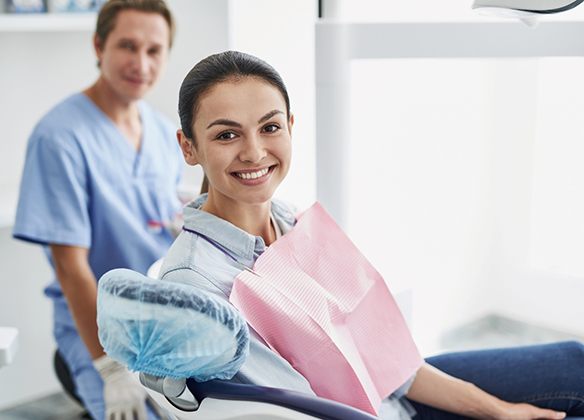 The process of receiving dental bonding takes only about an hour. Your dentist will begin by using a shade guide to determine the correct color for the composite resin. This will ensure the resin blends in with your natural teeth and creates a more seamless smile.
Next, we will prep the tooth by roughening it with a special substance. This will encourage the resin to properly bond to the tooth and lay flat along the surface. Once we apply the resin to your tooth enamel, we will begin to shape and sculpt it into place. A curing light will then be used to harden the resin and effectively hide the imperfection.
After making final adjustments and polishing your smile, you will leave our office feeling better than ever about your new and improved appearance.
Who is a Good Candidate?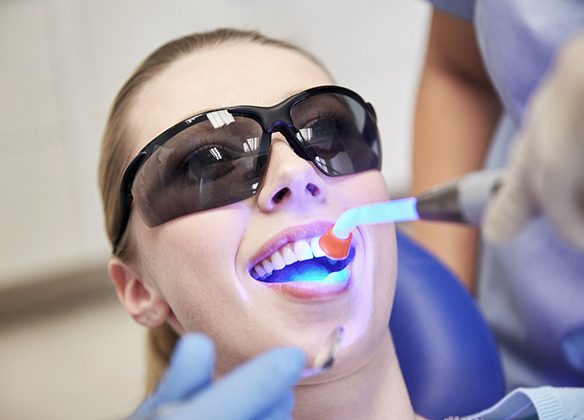 Most people who want to cover minor imperfections will find success with dental bonding. Before any type of treatment can begin, our team will need to see you for a consultation; however, as long as the flaws are small, there should be no reason why you cannot receive dental bonding.
By seeking help for even the smallest problem areas, you can avoid potential issues in the future that can result in more complex restorative dentistry needs (i.e. dental crowns, root canal therapy, orthodontics).