Teeth Whitening – Wall Township, NJ
Enhance Your Smile by Removing Stubborn Stains
Whether they're the result of a lifelong love of coffee, a smoking habit, or simply the process of getting older, no one wants to have stains on their teeth. Yellow or brown discoloration can make you self-conscious of your smile, which in turn can negatively impact your professional life. While you may have tried over-the-counter teeth whitening products, they never quite deliver the stunning results you want. At Shore Points General and Implant Dentistry, we offer not one, but two options for professional teeth whitening in Wall Township: take-home or in-office treatment. Both of these solutions can give you the gorgeous, stain-free grin you deserve. Call us to learn more.
Why Choose Shore Points General and Implant Dentistry for Teeth Whitening?
In-Office and Take-Home Whitening Available
Tackle Deep-Set Stains
Results That Look Natural and Beautiful
In-Office Teeth Whitening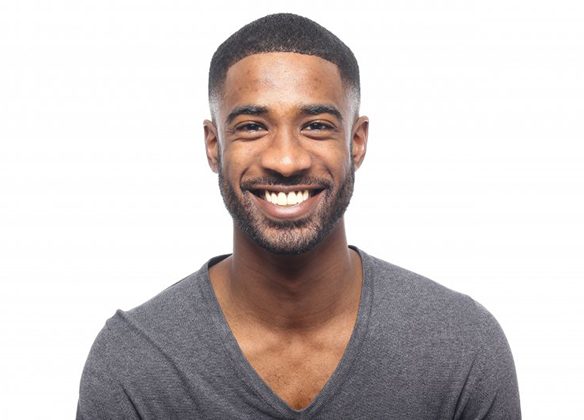 If you have an important event coming up soon where you want to look your best, you'll probably want our in-office teeth whitening. With this option, we can brighten your smile by several shades in just one appointment that shouldn't take more than an hour.
First, your cosmetic dentist in Wall Township will use a dental dam to isolate your teeth, protecting your gums, lips, tongue, and cheeks from the powerful bleaching gel. Then, the gel is applied to your pearly whites. We shine a special light onto your teeth. This activates the gel, giving it the power to permeate your enamel and break down deep-set stains. Once the gel is wiped off after a few minutes, the stains come right off too. We can repeat this process a couple of times until you're satisfied with the teeth you see smiling back at you in the mirror.
Take-Home Teeth Whitening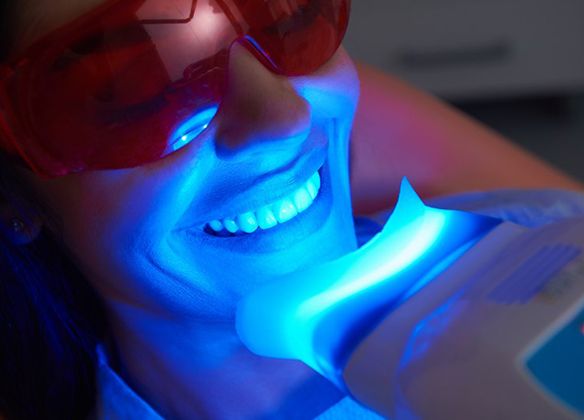 If you'd rather brighten your grin in the comfort of your own home, that can be arranged with our take-home whitening system. First, Dr. Aptaker will design personalized trays that fit your unique bite. Fill these trays with the ultra-potent bleaching gel and wear them for about half an hour each day. You can pretty much do anything you want while you're wearing the trays, from getting ready for work in the morning to catching up on your favorite TV series before bed.
Most of our patients notice a difference after just one day, with optimal results being achieved after using the trays daily for two weeks.
Benefits of Professional Teeth Whitening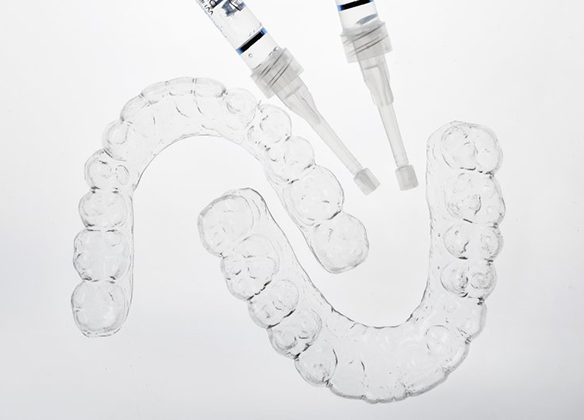 Apart from the dramatic results you'll see in the mirror, our teeth whitening treatment offers countless benefits over store-bought products, including:
Results that last much longer
Results that can be achieved more quickly
Minimal, if any, tooth sensitivity afterward
Protection from your soft tissues becoming irritated by the whitening gel
A solution personalized to meet your unique smile needs