Dental Crowns – Wall Township, NJ
Repair Damaged Teeth and Preserve Your Smile
When a tooth is severely damaged, your only options are to either repair it or remove it altogether. Since missing teeth come with their own slew of oral health problems, our dentist here at Shore Points General and Implant Dentistry always chooses to heal your natural tooth whenever possible. One easy way we can repair damaged teeth and preserve your smile is with dental crowns in Wall Township. If you think your smile and oral health could benefit from one of these beautiful, custom-made restorations, give us a call today!
Why Choose Shore Points General & Implant Dentistry for Dental Crowns?
Custom-Made Solutions for Each Patient
Natural-Looking Restorations Designed to Last
Convenient Hours That Work for Every Schedule
What Are Dental Crowns?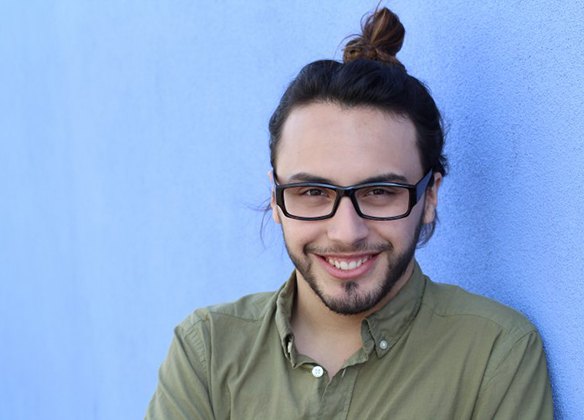 A dental crown is a restorative treatment that's also sometimes called a "cap." Crowns fit snugly over a tooth to restore its structure and function as well as its appearance. While crowns in the past could be made of metals like gold or silver, today's crowns are typically composed of dental porcelain. This material is widely used for its uncanny ability to mimic natural tooth enamel, even down to the way light reflects off its surface. For this reason, onlookers shouldn't even be able to tell your crown is not your "real" tooth!
Am I a Candidate for a Dental Crown?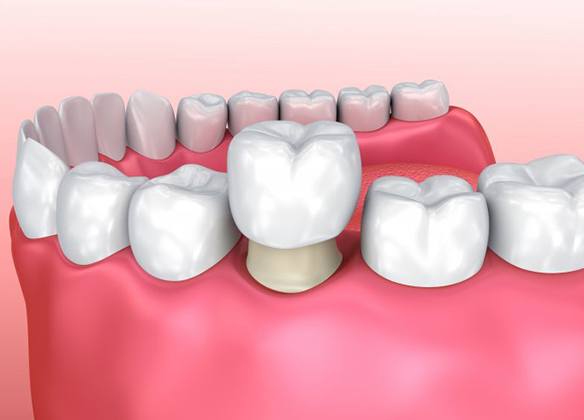 We've found that dental crowns can be used to address many problems, such as:
Covering a single dental implant
Protecting a tooth that has been treated with root canal therapy
Repairing a broken tooth in Wall Township
Restoring a decayed tooth when a filling is not enough
Protecting an already damaged tooth from further wear and tear
Improving the appearance of a cosmetically imperfect tooth
The Process of Receiving a Dental Crown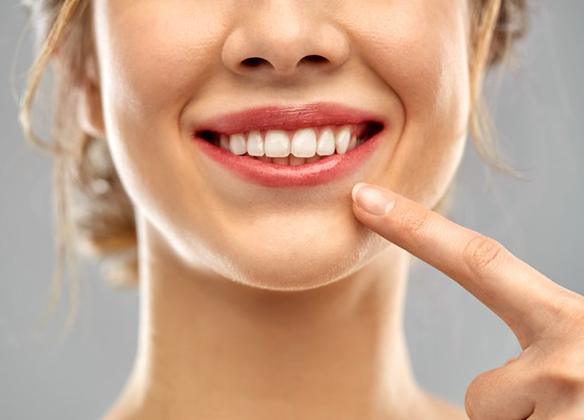 After your initial consultation to determine that a dental crown is right for you, receiving the crown typically takes two appointments. During the first of these visits, we prepare your affected tooth by shaving off a very thin outer layer of enamel. This step ensures that your crown will fit within your smile and not noticeably bulge out. Once the tooth is sufficiently prepped, we take impressions of that area of your mouth and use it to create a mold, which is then sent to our dental lab. From there, skilled ceramists will begin crafting your restoration so that it fits your mouth perfectly. In the meantime, we'll protect your tooth with a temporary crown. A few weeks later, you'll return to our Wall Township office and we'll replace your temporary with a permanent restoration, vastly improving your smile and oral health!
Benefits of Dental Crowns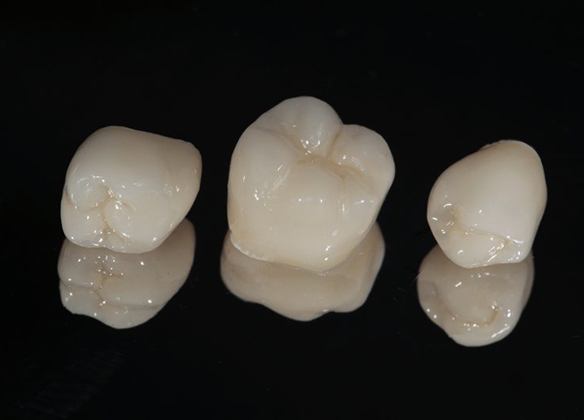 In addition to healing your tooth and preventing the need for an extraction, dental crowns offer a multitude of benefits, including:
Improved aesthetics. Each dental crown is custom-made to blend in with the rest of your smile.
Strength. You'll be able to enjoy chewing all your favorite crunchy foods with ease.
Longevity. With proper care, your crown can last for years to come.
Dental Crown FAQs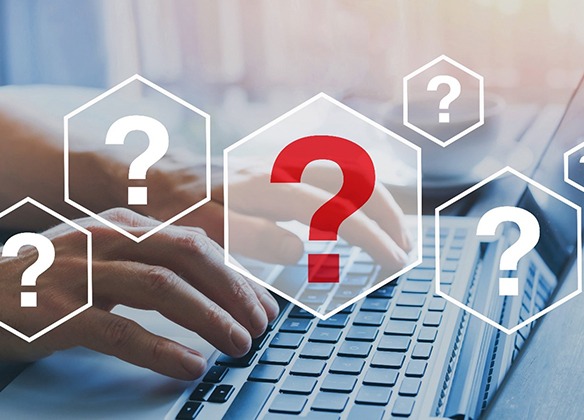 If you have a severely damaged or decayed tooth, Dr. Aptaker may recommend that you get a dental crown. The modern restoration combines the incredible benefits of both restorative and cosmetic dentistry. It's able to simultaneously improve your oral health and boost your appearance. Although Dr. Aptaker may have already explained the advantages of this treatment, it's completely normal to still have a few concerns in mind. Below, we've decided to answer some frequently asked questions we receive from patients.
Are Dental Crowns Permanent?
Since dental crowns have to be replaced eventually, they're not considered a permanent solution. However, you can expect your crowned tooth to last anywhere from five to 15 years depending on how well you take care of it. Keep in mind that the procedure for getting a dental crown is irreversible. Once Dr. Aptaker removes the enamel, your tooth will always need a crown for protection moving forward. Luckily, you can help your newly restored smile last as long as possible by practicing proper dental care and staying on top of routine checkups.
How Do You Know When a Dental Crown Needs Replacement?
The only way to know for sure whether or not your dental crown needs replacement is by having it physically examined by Dr. Aptaker. Of course, there are also a few warning signs you can look out for that indicate your restoration is approaching the end of its lifespan. Some of those include:
Noticeable pain
Instability, especially when chewing something sticky
Discolored or worsened appearance
Dark line that has formed at the crown's base
Can Dental Crowns Get Cavities?
While it's impossible for a dental crown itself to develop cavities, the tooth underneath is still vulnerable to decay. Poor oral hygiene can cause bacteria and plaque to form around the gumline where the tooth meets the crown, wreaking havoc on the underlying tooth. The good news is that you can lower the risk of cavities by practicing good oral hygiene, visiting your dentist regularly, and avoiding poor dental habits.
What Happens If You Wait Too Long to Get a Dental Crown?
Dentists will only recommend a dental crown if it's truly the best option for your oral health. That said, you should not put off the procedure as it can result in further damage and infection. Also, waiting too long may cause your tooth to become so compromised that it needs a root canal or even an extraction. If you want to preserve as much of your natural tooth as possible, you should try and get your dental crown immediately after your dentist recommends it.