Dental Implants - Manasquan, NJ
The Next Step for Your New Smile
As we age, it's very common that more and more of our teeth will need to be replaced. To make this transition as smooth as possible, Shore Points General and Implant Dentistry offers the most comprehensive dental prosthetic available today: dental implants in Manasquan, NJ. They're able to replicate real teeth in almost every way you can imagine, and thanks to our team's expertise, we can use them to help our patients rebuild and maintain their smiles for a lifetime to come. Think dental implants might be right for you? If so, give us a call today to schedule a consultation.
Why Choose Shore Points General and Implant Dentistry for Dental Implants?
Entire Procedure Completed Under One Roof
Compassionate & Highly-Experienced Dental Team
Trusted by Manasquan Since 1989
What is a Dental Implant?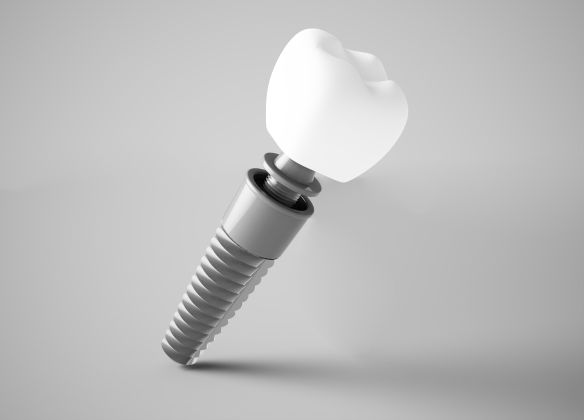 A dental implant is essentially a prosthetic tooth root. A small titanium post is placed into the jawbone where a tooth used to sit, and there, it actually bonds with the surrounding bone just like a real root. That's because titanium is extremely biocompatible. Once the root is set, it can be topped with a variety of restorations, including a crown, bridge, or denture to bring back a patient's teeth.
Benefits of Dental Implants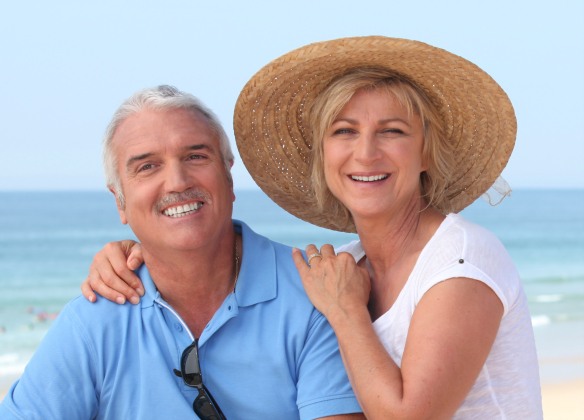 With more than 500,000 dental implants placed each year in the United States, more and more people are learning what it means to live a fuller and more enjoyable life with a fully restored smile. At Shore Points General and Implant Dentistry, Dr. Aptaker believes in providing patients with a tooth replacement solution that offers far greater advantages than other, more traditional solutions. While dentures and dental bridges can replicate the look of your smile, only dental implants can stimulate your jawbone, remain a permanent fixture in your mouth, and restore the complete tooth from the root to the crown. To learn more about the unique benefits of dental implants in Manasquan, review the following list and contact us to schedule an appointment.
Day-to-Day Benefits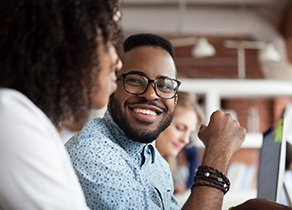 Improved oral health – Brushing and flossing are easier than ever with dental implants. Unlike dentures and dental bridges that can be hard to maneuver, you can maintain better oral health and minimize your risk for tooth decay (on regular teeth) and gum disease.
Improved bite force – Because dental implants bring back an entire tooth from root to crown, a patient can eat whatever they like with complete confidence.
More youthful appearance – Dental implants in Manasquan help to fill out your cheeks and create a more youthful appearance.
Better quality of life – Unlike denture-wearers who report feeling self-conscious or embarrassed by their prosthetics, dental implants can help you to embrace a better quality of life by giving you the confidence needed to smile, speak, and eat in front of others.
Health Benefits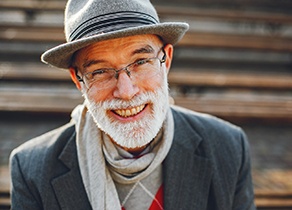 Natural teeth stay in place – Dental drift is no longer a concern when wearing dental implants. Instead, your natural, healthy teeth will remain firmly in place because your implants will replace your missing teeth.
Continuous jawbone stimulation - Dental implants provide internal support for the jawbone and prevent the bone loss that usually occurs after tooth loss, helping someone look younger and healthier as the years go by.
Healthy teeth remain unaltered – While a dental bridge requires altering healthy adjacent teeth, dental implants are positioned within the vacated socket, fusing with the jawbone and requiring no altering of your natural, healthy teeth.
Longer life – Systemic issues like heart disease and diabetes are less of a concern when you choose dental implants. The reason is that tooth loss often affects more than just your oral health. By replacing your missing teeth, you will not only improve your overall health and wellbeing, but you'll work to extend your lifespan as well.
Long-Term Benefits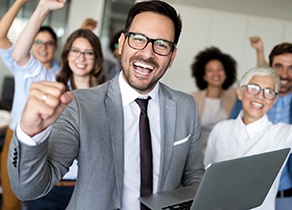 High success rate – With a 95% success rate, dental implants are one of the most reliable tooth replacement solutions available. Even after 10 years, when placed by a skilled implant dentist in Manasquan, their success rate remains 90-95%.
Improved longevity – With proper maintenance, dental implants can be trusted to last a very long time. Some cases report patients never having their implants replaced, which means they have the potential to last a lifetime!
Cost-effective solution – Although expensive upfront, dental implants can actually save you money in the long run. Instead of buying adhesives and special cleaning supplies, you'll simply enjoy a prosthetic that doesn't have to be replaced every 5-10 years like a denture or dental bridge.
Are Dental Implants Right For You?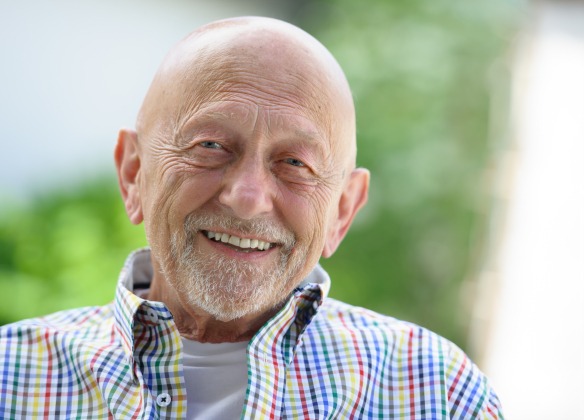 Pretty much anyone looking to replace their teeth can be a good candidate for dental implants. All someone needs is good dental/overall health. Once this has been confirmed with an exam, our team can help a patient choose which of the following options best suits them: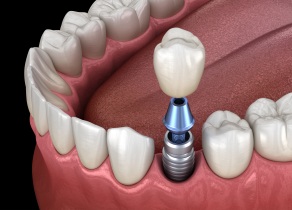 Missing Single Tooth
A dental implant root is placed into the jawbone and topped with a custom-made porcelain crown. The surrounding teeth don't have to be adjusted or reshaped at all, and the crown itself will be color-matched to blend with the smile.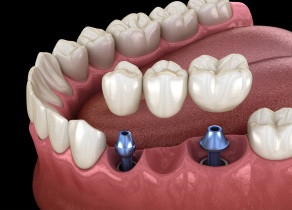 Missing Multiple Teeth
In most cases, two implants are all that's needed to secure a bridge or partial denture to the jaw that can replace several teeth at the same time. Compared to traditional removable prosthetics, implant-retained ones are not only much more stable but last longer and look more natural as well.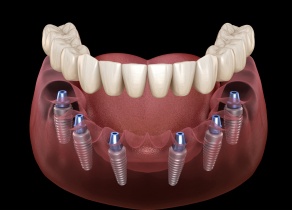 Missing All Teeth
If you want a denture you can always rely on to stay in place, we recommend considering an implant-denture. Four to six implants can be placed along the jawbone, and the denture simply snaps onto them. Implant dentures are smaller and more comfortable than traditional ones, and they enable a patient to recover almost all of their bite strength.
Understanding the Cost of Dental Implants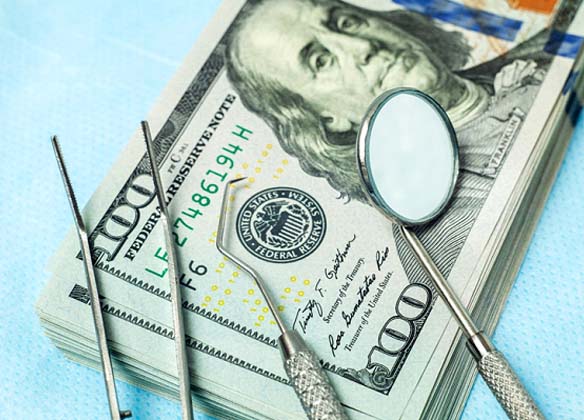 Dental implants in Manasquan offer quite a versatile solution to tooth loss, and because of this, no two implant procedures are the same, meaning the cost can vary from patient to patient. The number of implants you need, where they will be located within the mouth, and the kind of restoration you want can all influence the final price. While dental implants do tend to cost more upfront compared to regular bridges and dentures, their longevity actually makes them the most budget-friendly replacement option available. With implants, you only have to get them once, but with other prosthetics, they have to be replaced every few years, compounding their initial lower cost.
Preliminary Treatments & Implant Placement Surgery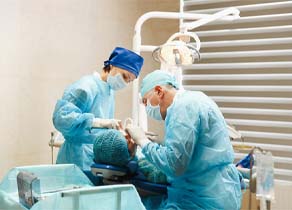 Some patients require preparatory procedures before they're able to undergo dental implant surgery, like bone grafting, sinus lifts, and gum disease therapy, which all incur their separate fees. Not to mention, the surgery itself will have its own cost, in addition to any sedation or anesthesia that will be required. Because the procedure will be completed in-office, you won't need to worry about paying for a separate specialist or facilities.
Factors Affecting Dental Implant Treatment Cost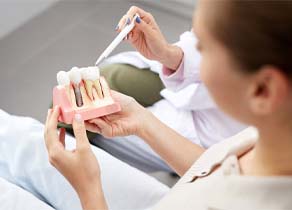 There are several factors that can affect the overall price of your treatment, including:
Number of Implants. The number of implants you need to have placed will depend on how many teeth are being restored. To restore one tooth you'll need one dental implant, two implants can secure a dental bridge, and it may require four to eight implants to restore an entire arch of teeth.
Type of Restoration. The cost of crowns, bridges, and dentures all differ. Naturally, the fewer replacement teeth needed, the lower the cost.
Materials Used. Implants can sometimes be made from zirconia or titanium, and the restorations can be made from acrylic, porcelain, or other materials. Your implant dentist in Manasquan will discuss these options with you during your initial consultation.
Long-Term Savings with Dental Implants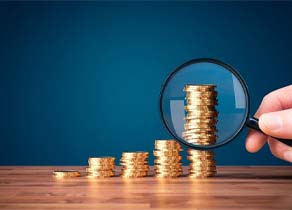 Even though dental implants have a higher up-front price tag than traditional restorations, they're able to last for up to 35 years with the proper maintenance, which is four times the average lifespan of traditional restorations. That means that you'll be able to enjoy fewer visits to your implant dentist in Manasquan and more time getting the most out of your grin.
Will Dental Insurance Cover Dental Implants?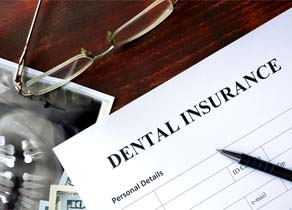 It's not common for dental insurance companies to cover the cost of dental implants in Manasquan because they consider it to be a "cosmetic" treatment. However, that's beginning to change with some providers, so to be sure, we encourage you to reach out to your insurance company directly. Our team is proudly in-network with several policies , and we're happy to file claims for our out-of-network patients as well.
Making Dental Implants Affordable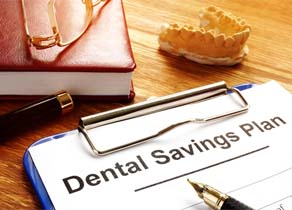 In addition to welcoming dental insurance, we also offer a Shore Points Wellness Savings Plan that can provide you with 20% off of all services, including implants. For just $299 a year for a single adult, it covers three exams, two cleanings, all necessary X-rays, and an emergency exam as well.
Dental Implant FAQs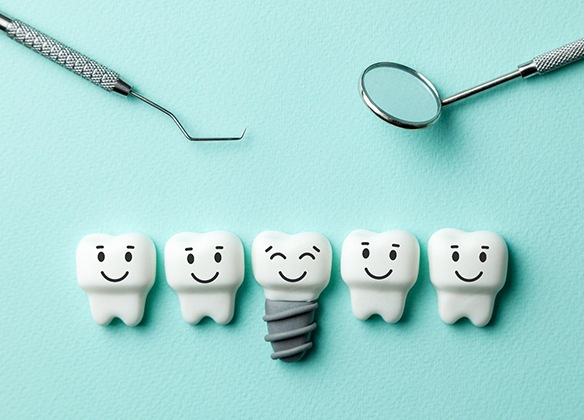 Dental implants are an excellent option for replacing missing teeth, but you want to be well-informed before deciding to opt for them to restore your smile. Here are the answers to some of the most common questions we receive about dental implants. If you don't see your question listed below, don't worry. We'd be happy to get you the information you're looking for and schedule you for a consultation. Just give us a call!
How Long Do Dental Implants Last?
The lifespan of dental implants depends on the patient's health and lifestyle. To ensure that implants last, it is important to brush, floss, and rinse with mouthwash daily. Attend your dental checkups and cleanings as well. Don't be munching on anything that is too hard or sticky. With proper care, dental implants last several times longer than traditional bridges and dentures. They can even last upwards of 30 years!
Does Getting Dental Implants Hurt?
Before the procedure begins, your mouth will be numbed with a local anesthetic. You will most likely be sedated as well, which will lower your body's ability to register pain. You shouldn't feel any discomfort during your surgery, but your mouth may feel sore in the following days. Any pain can be managed with prescribed or over-the-counter pain medications and cold compresses. If your discomfort worsens instead of improving after two or three days, give us a call so we can ensure that there aren't any underlying issues.
What Can Cause Dental Implants to Fail?
When placed by a skilled professional, dental implants have a success rate of over 95%. While it is uncommon, dental implant failures can occur. It is usually a result of one of two reasons:
Peri-implantitis: This is a form of gum disease that develops from poor oral hygiene and can damage the bone and gums supporting the implant.
Failed osteointegration: Sometimes, the implant may fail to integrate with the jawbone. This can happen with patients who have a low jawbone density to begin with.
Other causes of dental implant failure include chronic teeth grinding, tobacco use, poor oral hygiene, certain medications, radiation to the head and neck, and some health conditions, like diabetes, cancer, osteoporosis, and autoimmune disorders.
Can I Get Dental Implants If I Smoke?
While it is possible to get dental implants if you smoke, smokers tend to have a higher rate of dental implant failure. Smoking tobacco products causes dry mouth, slows down healing, and can interfere with the implants' ability to fuse with the jawbone. Smoking can also cause you to develop dry socket. This is when the blood clot forming over the implant site dislodges. Ultimately, smokers should give up smoking for at least two weeks before the procedure and wait for two to three months before resuming the habit again. Of course, this is a great opportunity to kick the habit for good!