TMJ Therapy - Wall Township, NJ
Lasting Relief for Jaw Pain & Headaches
If jaw soreness, stiffness, and headaches are just everyday realities for you, then you may be suffering from TMD. TMD stands for "temporomandibular joint disorder," and it refers to issues that affect the temporomandibular joint, or TMJ. This is your jaw joint, and any imbalance or strain here can lead to muscle pain and tension felt throughout the face, head, and neck. Thankfully, the team at Shore Points General and Implant Dentistry can help patients get the answers and lasting relief they need using proven, non-invasive therapies. Ready to make the pain go away? Contact us today to schedule your consultation to discuss TMJ therapy in Wall Township, NJ.
Why Choose Shore Points General and Implant Dentistry for TMJ Therapy?
Trusted by Wall Township Since 1989
Custom-Made Oral Appliances Provide Long-Term Solutions
Able to Reduce Pain and Discomfort
TMJ/TMD Diagnosis & Treatment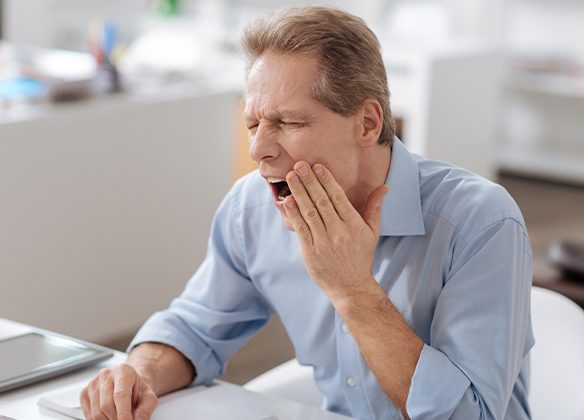 A TMD can be brought on by a variety of factors, the most common being:
Stress
Nocturnal teeth grinding (bruxism)
Missing teeth that create an imbalanced bite
Arthritis
Injury to the joint
We'll complete X-rays and perform an exam to look at the TMJ and determine what the problem is, and this will help our team recommend the appropriate treatment. The right therapy, combined with muscle relaxing exercises, can make a TMD go and stay away.
Equilibration/Occlusal Adjustments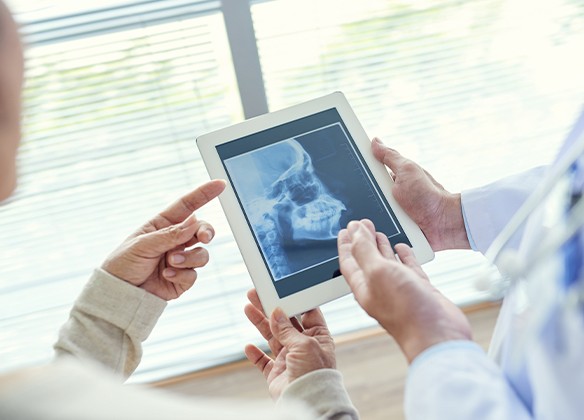 If a bite is imbalanced, this can place strain on the TMJ and excessive pressure on certain teeth, creating a variety of unpleasant symptoms. With an equilibration, we can discover what is causing this imbalance and correct it. This may involve replacing any missing teeth, building up certain teeth, or slightly reshaping key teeth to allow the bite to come together properly and comfortably. Once balance is restored, any pain should go away.
Occlusal Splints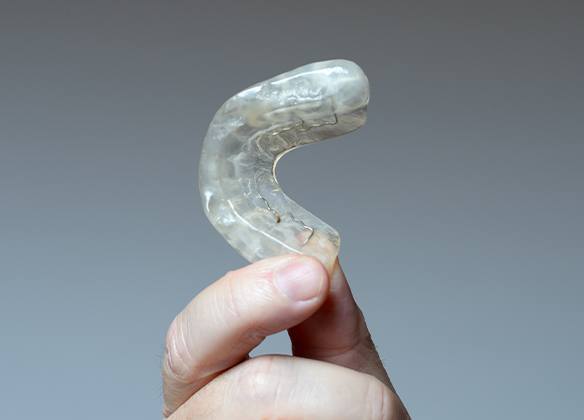 An occlusal splint is a type of appliance we can have a patient wear to bed. It slightly adjusts the position of the jaw to take pressure off of any overworked muscles, ligaments, or tendons within the TMJ. This allows these tissues to naturally relax and heal themselves, and over time, the jaw will adapt to this new, more functional position, leading to long-term pain relief.