Emergency Dentistry - Manasquan, NJ
Fast Dental Care When You Need It the Most
If you or a loved one ever find yourselves dealing with a bad toothache or dental injury, you can always rely on Shore Points General and Implant Dentistry to provide the fast, professional care that you need. Just give us a call, explain your situation, and we'll schedule you for an appointment as quickly as possible. We're usually able to accommodate urgent patients on the same day, so be sure to reach out whenever you need us for emergency dentistr in Manasquan, NJ!
Why Choose Shore Points General and Implant Dentistry for Emergency Dentistry?
Same-Day Appointments Available for Emergency Patients
Trusted By Manasquan Since 1989
Open Late During the Week
How to Handle Common Dental Emergencies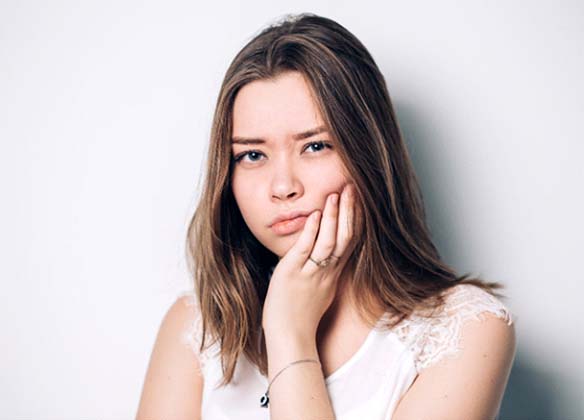 It's pretty easy to panic during a dental emergency…they usually come out of the blue and bring a lot of pain with them! No matter your situation, however, the best thing you can do is take a moment, take a breath, and give us a call. Once we're scheduled to see you, here are a few tips on how to handle various situations on your own: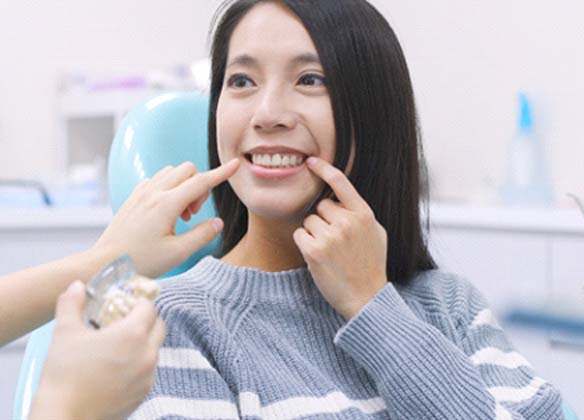 Toothaches
After rinsing and flossing around the hurting tooth to remove any food debris, if it still hurts, go ahead and take an OTC medication and place a cold compress on your face. Do NOT use a sharp object to pry anything from between the teeth, and don't place an aspirin directly on the gums, as this can cause a chemical burn.
Chipped/Broken Teeth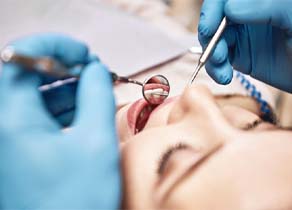 Gather as many pieces of the tooth that you can, put them in a safe container, and remember to bring them to our dental office. We'll most likely be able to repair the tooth using a dental crown. Until then, make sure the remaining tooth is covered so it can't accidentally injure the inside of the mouth.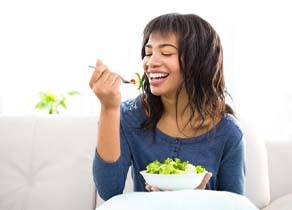 Lost Filling / Crown
While this type of problem might not cause any pain, it's still wise to have a dislodged/broken restoration repaired quickly to prevent the tooth from developing any damage or decay. Avoid chewing with the tooth, and try to place the restoration back on it as a temporary fix—a little bit of toothpaste can help with this.
How to Prevent Dental Emergencies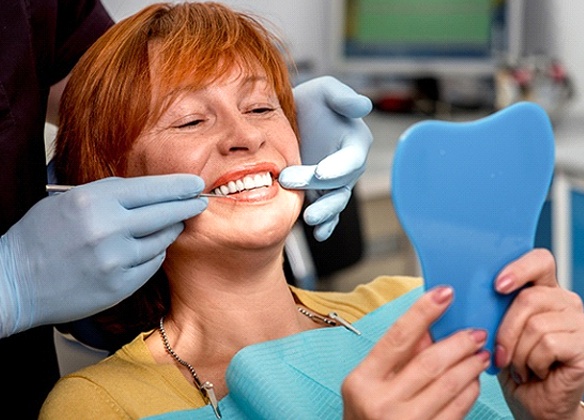 Looking to prevent dental emergencies in Manasquan? Being proactive about the health and aesthetics of your smile is important. Unfortunately, not all injuries are preventable, which is why we provide you with ways to address these problems while waiting to see Dr. Aptaker. However, just because you can't necessarily avoid a sudden and unexpected broken tooth because you fell off your bike doesn't mean you can prevent a nagging toothache or serious infection. Below you will find some helpful tips you can use to minimize the likelihood of a dental emergency. If you have any questions or need additional assistance, please don't hesitate to contact our office.
Visit Your Dentist Regularly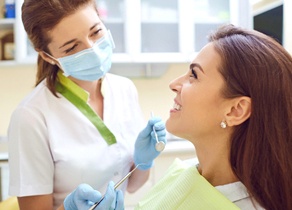 By allowing your dentist to regularly check your teeth and gums every six months, you can avoid toothaches, infections, and inflammation caused by tooth decay, cavities, and gum disease. Although you may have great oral habits that you practice at home, it is necessary to undergo a professional checkup and cleaning to ensure no serious issues are developing underneath the surface or throughout the oral cavity. By keeping your appointments and staying on schedule, you can maintain a healthy, beautiful smile for years to come.
Maintain Good Oral Hygiene at Home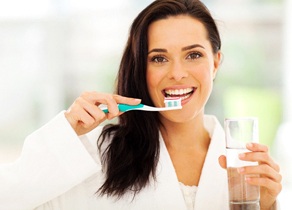 Brushing your teeth twice a day for two minutes with fluoride toothpaste, flossing at least once bed going to bed, and rinsing with an antimicrobial mouthwash can rid your oral cavity of bad bacteria and food particles. If left to adhere to your teeth and gums, harmful plaque and acids can eat away at your tooth enamel and spread beneath the soft oral tissues. Soon, you might experience swelling and pain that is the result of decay and infection. Daily care of your smile will help you avoid a trip to your local emergency dental office in Manasquan.
Stick to a Nutritious Diet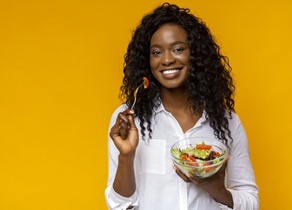 Are your cabinets filled with cookies, candy, and potato chips, or do you often reach for fresh fruits, dairy, or leafy greens? If it's the latter, good for you! Too much sugar and starch in your diet can lead to restorative treatments that are designed to fix cavities and other forms of severe decay. Fillings, crowns, root canals, and even tooth extractions can occur if you don't make significant changes to your daily diet. It's best to eat sugary treats in moderation and make sure you either rinse your mouth with water or brush your teeth after consuming.
Wear a Mouthguard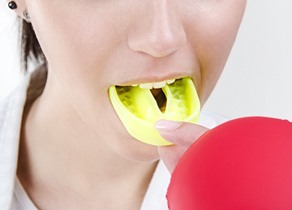 Proper mouth protection is necessary if you want to keep your pearly whites fully intact and your soft oral tissues free of damage. Whether it is sports that put your smile at risk or teeth grinding caused by stress at work, a customized mouthguard can protect against broken, chipped, or even knocked-out teeth and minimize damage should you face a hard hit on the field or grind your teeth while sleeping.
Use Tools to Open Packages, Not Your Teeth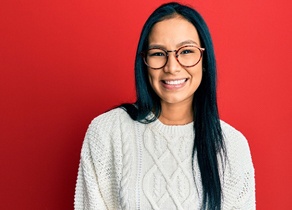 Your teeth may be strong, but they're not indestructible. Tooth enamel wears down over time and small fractures can develop each time you attempt to open a package or container with your teeth. Don't see a pair of scissors nearby? Instead of using your teeth to try and tear open the bag, spend a few moments finding the right tool for the job. This will keep your tooth enamel intact and prevent a crack, chip, or break.
Understanding the Cost of Treating Dental Emergencies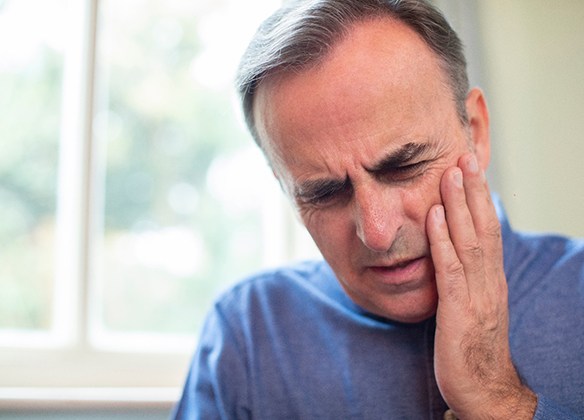 No two patients or dental emergencies are alike. As a result, it is impossible to determine how much the cost of emergency dentistry in Manasquan will be. Once you schedule a consultation with our team at Shore Points General and Implant Dentistry, we will be able to determine the problem, how to address it, and provide a more thorough cost estimate for your treatment so that you can better plan for any out-of-pocket expenses you might incur. No matter how much your expected treatment will cost, our team is here to help you navigate the financial process to ensure it is affordable for your budget.
Every Dental Emergency is Different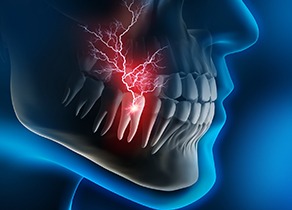 From antibiotics to root canal therapy, the type of treatment you will need for your dental emergency can vary. Not everyone requires the same level of extensive care, so until you can schedule a consultation with Dr. Aptaker we cannot offer a reliable estimate. Once you get in to see us, we can easily examine your oral cavity and identity the problem. This will allow our team to provide one or more effective solutions that will help you to see a new and improved smile. Complete with a personalized treatment plan, we will likely suggest antibiotics, root canal therapy, a dental crown, tooth extraction, or another safe and trusted method of treatment to get you back on your feet.
Taking Care of Your Smile Can Save You Money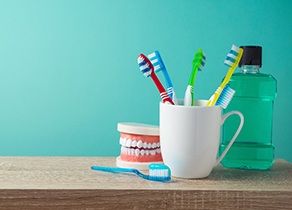 Naturally, not all dental emergencies are preventable. However, if your toothache is the result of poor or neglected oral hygiene, you will likely spend money on treatment that would normally not be required had you taken better care of your smile in the first place.
Practicing good oral hygiene at home is one of the most effective ways to mitigate common dental problems. Not only can you reduce your risk for tooth decay and gum disease, but you can minimize the possibility of undergoing a root canal or save a tooth from extraction. When an infection reaches deep within a tooth, it can spell disaster if left untreated. Should it need to be removed, you will not only incur the fees associated with the extraction, but you will also need to prepare to budget for tooth replacement, which can become expensive quickly, especially if you need dental implants.
Does Dental Insurance Cover Dental Emergencies?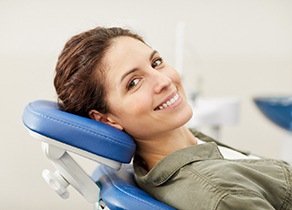 It is important that you review your dental insurance policy, as some companies offer one emergency visit each year. However, this is not guaranteed, so you'll need to speak with a representative from your insurance company to determine how much of your visit will be covered and what out-of-pocket expenses you'll need to budget for when it comes to treatment. Your emergency dentist in Manasquan can work with you to select a more affordable service; however, opting for the "cheaper" solution may not always produce cost-effective results.
Other Options for Making Dental Emergencies Affordable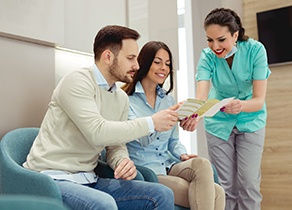 No matter how your dental insurance company chooses to pay (or not pay) for treatment, you can trust that our team will be here to walk you through the process every step of the way. If you are uninsured or tired of paying for insurance that doesn't work for you, Shore Points General and Implant Dentistry is pleased to offer a Wellness Savings Plan that requires no deductibles, no waiting periods, no yearly maximums, and no pre-existing conditions limitations. There are also no pre-determinations required. Included in the plan is a multitude of benefits, one of which is an emergency exam if needed. Also, you can expect to receive 20% off all services for one, low annual fee.
Dr. Aptaker is ready to help you take back control of your smile by offering high-quality and affordable emergency treatment. Don't put off professional care because you fear you cannot afford it. Let us help improve your smile by providing a cost-effective solution that will allow you to embrace a better quality of life. Contact us today to schedule an appointment.
Emergency Dentistry FAQs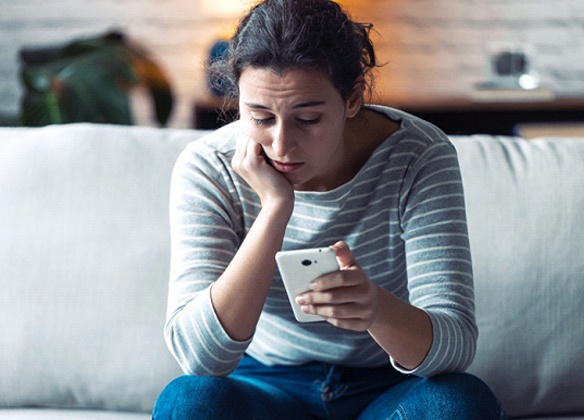 Are you unsure of what to do if you experience a dental emergency? At Shore Points General and Implant Dentistry, our emergency dentist in Manasquan will be with you along every step of the way to help ease your stress and prevent any further damage from occurring. Below, we've answered some common questions we receive from our patients for your convenience.
How much does an emergency dental visit cost?
The cost of your emergency appointment depends on what type of treatment you need. For example, a simple chipped tooth may be easily fixed with dental bonding, but a severe toothache caused by an infection will likely require a root canal procedure and a dental crown. Before we conduct any type of treatment, we'll discuss your options with you and make sure that you're choosing the best one for your budget and health.
We also welcome dental insurance as well as additional financing options such as CareCredit. Our team will make sure that your dental benefits are maximized and will be happy to answer any questions you may have about your insurance coverage or additional financing applications.
How can I manage my pain?
A common sign that you have a dental emergency on your hands is if you're in pain. Until you're able to reach our office, here are some ways you can ease your discomfort:
Place a cold compress on your mouth for 10 minutes on, 10 minutes off.
Apply a topical pain reliever to the area.
Take over-the-counter medication such as ibuprofen.
As soon as you contact our office, we'll work quickly and effectively to schedule an appointment so you won't have to sit with the pain you're in for longer than necessary.
Do I need a root canal?
Many of our patients are scared that they will need a root canal because the procedure is known to have a painful reputation. Fortunately, even if you do, our team makes sure that the process is completely pain-free. We'll administer a local anesthetic beforehand to make the area completely numb.
Although root canals seem scary, they're incredibly helpful procedures that prevent you from needing even more invasive treatments, such as tooth extractions. The most common sign that patients experience when they need a root canal is a toothache. This is a sign that the inner portion of their tooth called the pulp is infected and needs to be removed.
Should I visit the emergency dentist or my local ER?
Many of our patients wonder whether they should be visiting their emergency dentist or their local ER to receive treatment. At our office, we're equipped to handle a variety of serious situations, and the only time we refer patients to emergency rooms is when they are experiencing injuries including:
Jaw fracture or break
Deep facial laceration
Uncontrollable bleeding
Any problem that is causing them difficulty swallowing and breathing
If you need guidance, you can always contact our office. Once you receive the necessary medical attention, we'll schedule an appointment for you so we can repair your smile and restore your oral health.