Restorative Dentistry - Wall Township, NJ
Make Your Teeth Look & Feel Like New
Absolutely everyone needs a little restorative dentistry from time to time. Whether a patient has developed a cavity or a few teeth have chips or cracks, Dr. Aptaker can provide top-quality repair that allows someone to eat, speak, and smile with complete confidence. Do you have one or more teeth in need of a little TLC? If so, we can provide exactly what you're looking for, so contact us today for restorative dentistry in Wall Township, NJ.
Why Choose Shore Points General and Implant Dentistry for Restorative Dentistry?
Natural-Looking Restorations Designed to Last
Custom-Made Solutions for Each Patient
Convenient Hours that Work for Every Schedule
Tooth-Colored Fillings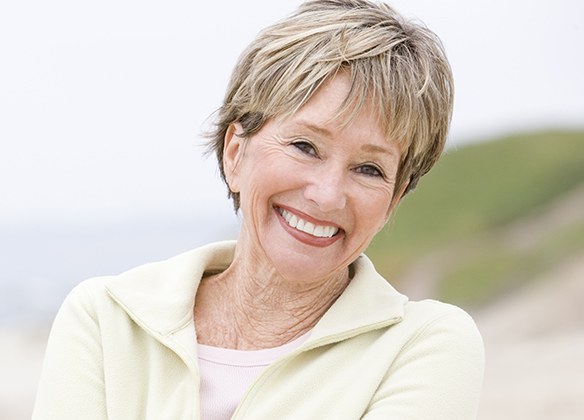 Tooth-colored fillings are able to fix minor cavities in a single appointment, and they are specially designed to blend into the smile. Made of a composite resin, they can be adjusted to match the shade of any patient's enamel so that the restoration can't be seen. Not only is this a more subtle solution compared to traditional metal fillings, but the resin actually forms a stronger bond with the enamel, creating a higher-quality result!
Learn More About Tooth Colored Fillings
Dental Crowns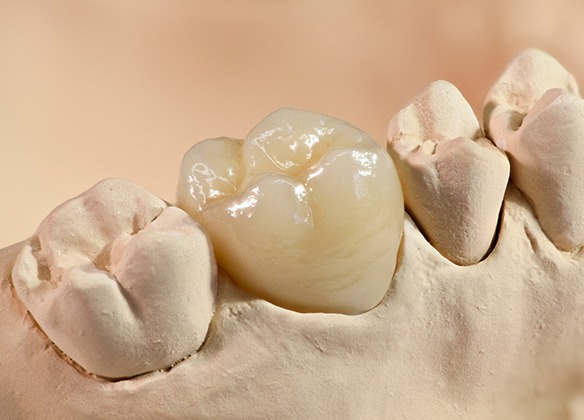 For a severely decayed or broken tooth, a dental crown can be used to protect the remaining dental structure as well as fully restore the appearance and strength of the enamel. Basically, once a crown has been placed, it will look like nothing was ever wrong with the tooth. These tooth-shaped "caps" are fitted directly over compromised teeth and are custom-designed by our team to look natural and last.